No.1 Steel Grating Factory in China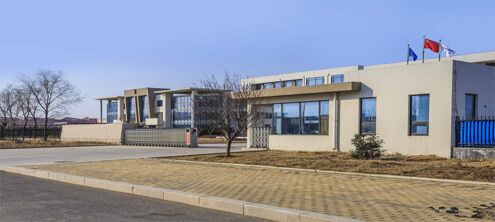 Royce Grating is a company that has in excess of 24 years experience in customizing and manufacturing a wide variety of steel gratings and related metal products. Since our inception, we never ceased innovation and exploration, resulting very soon in new products in our offer and leading position in the industry. At Royce Grating, you can find everything you need for metal gratings and at highly competitive prices. We do business with clients all over the world and help them to produce the finest quality stair treads, trench grates, handrail standards and more. By choosing our steel gratings, you choose the highest reliability, safety and solidity tailored to your needs!
Royce Grating is your metal grating fabrication supplier, we have over 24 years of experience and offer high quality and support for our customers, our experiebced team can assist you with any of your welding, shearing or cutting needs
Steel Bar Grating for
Industrial Floor, Platform, Walkway and Gangway
Steel grating in our company is made of high quality low carbon steel, stainless steel and alloy steel. It is produced by the ways of welded, press-locked, swage-locked or riveted. Steel grating is widely used in our daily life and industrial.
Which type of steel grating are we mainly offering?
1. Welded steel grating
Because of the high quality and low price, welded steel grating is the most widely used steel grating. Generally speaking, it is used as stair treads, walkway, floor, fence and shelf in warehouse, industrial, commercial and civil constructions.
2. Press-locked grating
Press-locked grating also can be called pressure locked grating. It is a kind of steel grating with high strength, we can add more serrations on the surface to provide addition security. Press-locked steel grating is mainly used in the civil and commercial construction, theater, subway, suburban railway, municipal works.
3. Swage-locked grating
Swage-locked grating also can be called aluminum steel, the bearing bar of swage-locked grating can be either I-shaped or rectangular. Under the same conditions, I-shaped swage-locked grating is lighter and lighter than the rectangular swage-locked grating.
4. Riveted grating
Riveted grating is a kind of heavy duty grating, compare to the welded steel grating and swage-locked grating with the same span and depth, riveted grating with the greater bearing capacity.
5. Offshore Platform Reinforced Floor Grating
With additional round bar welded to the twisted cross bar in the direction of bearing bar, it can prevent spheres of 15 mm diameter fall through. Offshore platform reinforced floor grating resists the strong winds, storms and hurricanes.
Advantages of steel grating
High strength, high bearing capacity and high resistance to stress.
Grating structure with the good drainage function, do not accumulate rain, snow, dust and debris.
Ventilation, lighting and heat dissipation.
Explosion protection, also can add anti-skid serrations to improve anti-skid ability, especially in rain and snow weather to protect people's safety.
Anti-corrosion, anti-rust, durable.
Simple and beautiful appearance.
Light weight, easy to install and remove.
Applications of steel grating
As the stair treads of straight stairs and spiral stairs.
As the floors, fences, ceilings, platforms and entrance door mats of industrial, commercial and civil constructions.
used for drilling platforms, rocket launch pad, transformer reservoir and sewage treatment.
Bar Grating 
Production Process
We strictly follow manufacture requirements and run standard production process and inspection on each steel grating.
Pressure Welding Workshop
Royce Grating architectural metal products have been widely applied. 70% of our gratings are exported worldwide, such as the United States, Britain, Spain, Netherlands, Australia, New Zealand, Japan, Singapore, Malaysia, Thailand, etc.
Our steel gratings can be found in many large-scale power stations, boiler factories, petroleum engineering projects, municipal construction projects and more.
Sydney sightseeing project
Articles about steel gratings, steel grating resources, steel grating technology ect.