GU Trench Grate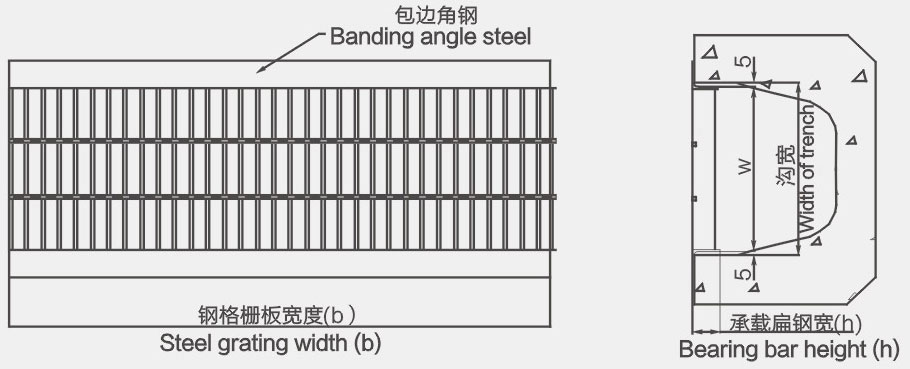 For the majority of concrete trenches, GU trench grate is an economical and convenient choice. If you choose T-6 and T-14, it's better to equip the edge with angle iron, to cope with the load. This trench grate is suitable for use in roadsides and effectively prevents waste water from permeating the soil.
GT Trench Grate
1. This type of trench grate is well suited for T-shaped trenches on roads that are not very crowded. In consideration of dangers resulted from loose cover, it's advised to use bolts to fix the trench grate. The edge of this grate is often welded with angle iron.
2. We recommend JG XXX/30/100 types of steel gratings as cutting material. If used in public places, the spacing of cross bar is suggested 50mm. Serrated bars and H-shaped bars are well received according to the countless customer feedback. Additionally, customization service is accessible.